There are probably a few more trending footwear styles, but I am only going to showcase my top 3 choices. Guess what!? All these styles are available in our store!
I will start with my personal favorite pick.
The Casual Slip On Sneakers..
Great for everyday use: running errands, grocery shopping & brunch with the girls!
They are easily a go-to for their comfort and support!
Lastly, they go with pretty much everything: leggings, shorts, dresses, & skinnies.
Mules are BACK!
Here is another great choice for everyday wear if you work in an office, because closed toed dress shoes are a must!
My favorite thing about mules is the fact that they make me feel chic and effortless whenever I wear them.
Did I mention the office earlier, yes I did. Mules go great with cropped trousers & skinnies. I also like to pair them with fun denim.
Bootie, Bootie, Booties Rocking Everywhere..
Absolutely the go to for fall fashion footwear, duh!
Change it up a little bit with a suede fabric to add some texture to your look.
Also try an open side design to give your outfit a little more edge.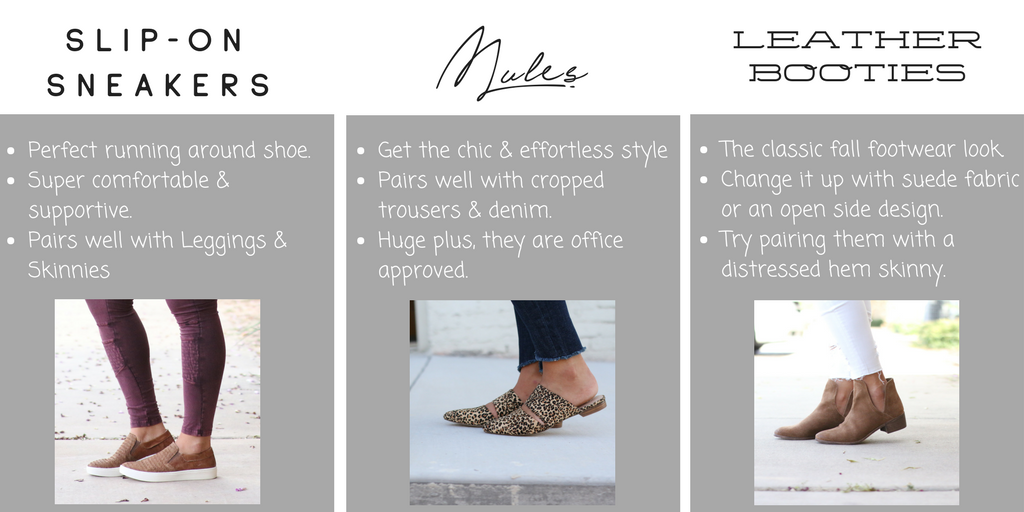 Women's Slip On Leather Sneaker - Available in WINE & COGNAC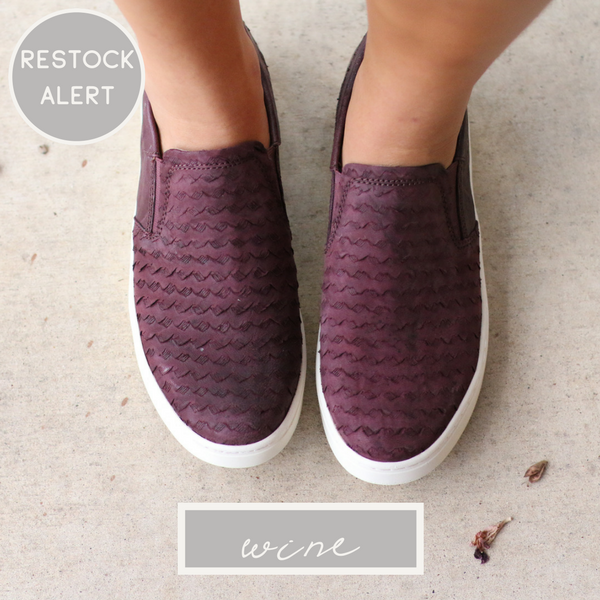 As I mentioned before, these shoes go with everything. We paired them with the Z-Supply All Tied Up Dress. The dress also comes in other colors too, and yes camo is one of them!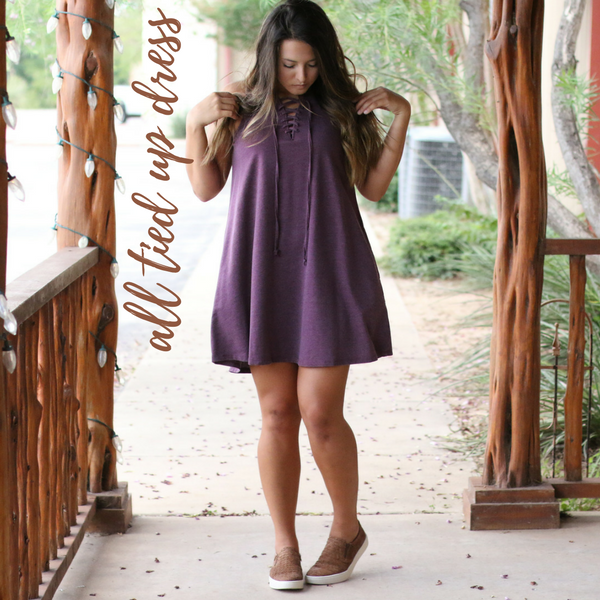 Leopard Hide Slip On Mules - Genuine Premium Leather ((They Ooze High End Luxury!))
Working our way up from the feet we styled our Mules with a frayed diagonal hem skinny jean, the Dear John Joyrich Ankle Skinny ALLURE. Next item we chose was the, Dear John White Sleeveless Tank. To give the outfit the finishing touches we added our favorite classic black blazer with cinched sleeves.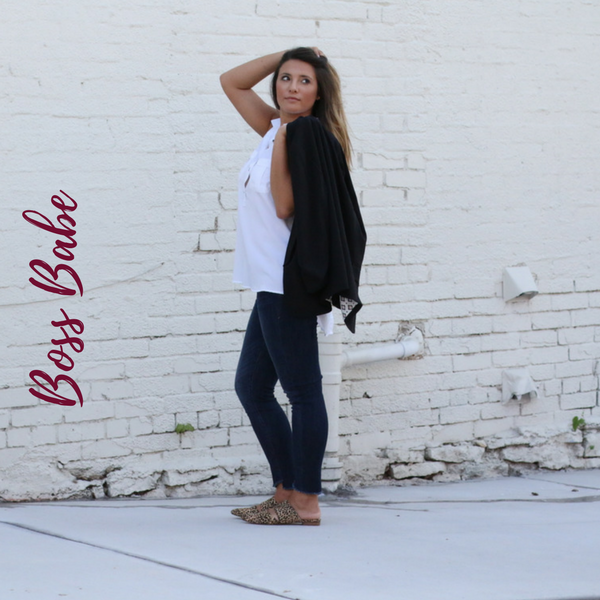 Leather Leopard Print Booties, because everyone should know that leopard is a neutral!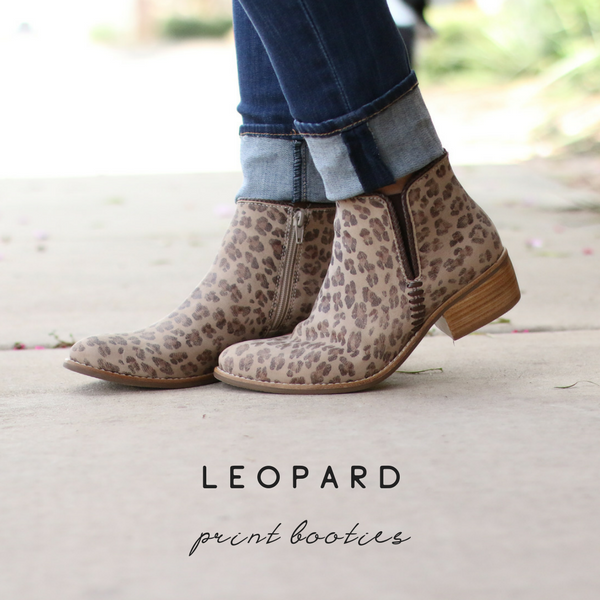 Since booties are the epitome of fall footwear, we saved the most fall ready outfit for last! We are going to work bottom to top again. The denim we used was our Dear John Joyrich Skinny ASTONIA wash and we cuffed them at the bottom to accentuate the booties. We then chose a basic long sleeve pocket tee in black and then layered that with our olive diagonal zip suede vest. Which by the way is the softest thing I have ever felt! For the final touch we added a beautiful statement necklace, our Crystal Quartz Sterling Silver Floral Detail Necklace.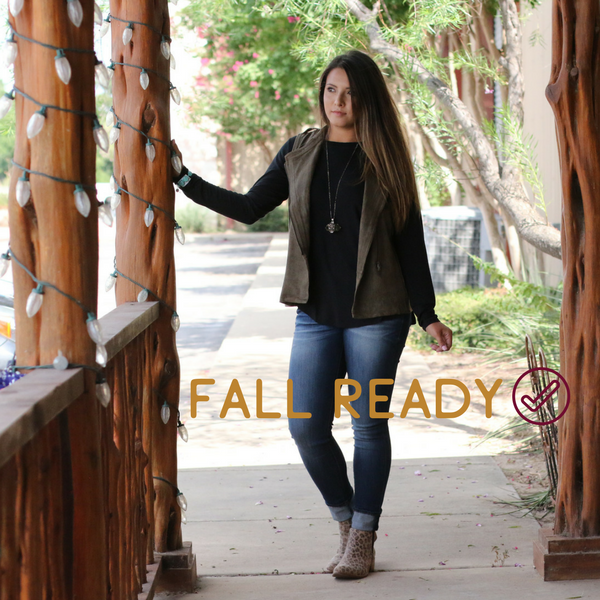 PUNCHY'S has shared its wisdom with you so now you can shop with confidence!! It has been so much fun sharing these footwear trends. Stay tuned for what's coming next!