Is this how you feel when this time of year comes around? I've been dreaming of all our Thanksgiving favorites: mac and cheese, broccoli rice and cheese casserole oh and those potatoes. In mid thought of how many rolls I will have that wretched thought of what the heck am I going to wear pops into my head. Do I wear sweatpants and face the terrible look of disdain from mama and grandmother for the sake of comfort, or do I suffer throughout the day and wear "real" clothes?
Fortunately for you PUNCHY'S allows you to do both! Check out my top picks for this year's Thanksgiving suitcase that you can thank us for later.
First Serving: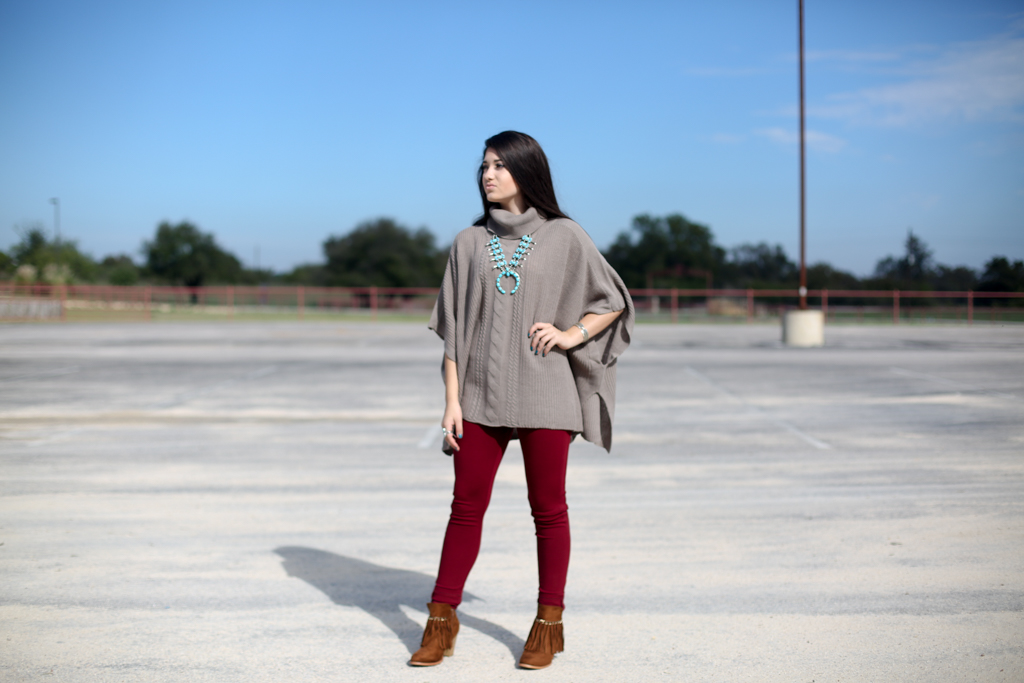 Here is the Taupe Larisa Knit Sweater paired with our Dear John Metro Jolene Jegging. When I think of fall I see this! These jeggings are divine, literally the next best thing to leggings. Oh yeah, but without the whole see through aspect of so many leggings. They come in regular denim, dark denim, white, and crimson. They have the look and fit that denim has, but the feel of super soft, stretchy leggings. They are super cozy on the inside with functional pockets on the back to add to their appearance like real denim with out having to give up the comfort of those second helpings. (Unfortunately, these jeggings have limited stock because they are a comfort favorite, but have no fear we have a back up already picked for you just in case. The Burgundy Joyrich Skinny are a great alternative.)
Second Helping: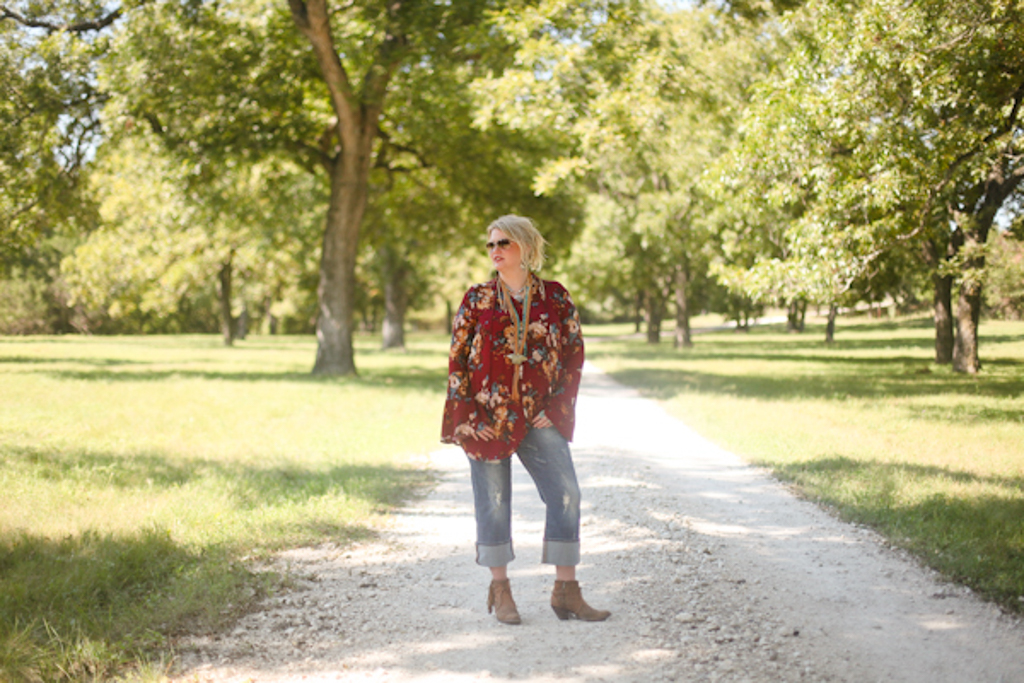 Rosaro Maroon Floral Tunic with Dear John Playback Cuffed Denim in Dynasty; paired with my favorite leopard Old Gringo booties. We may have loved these so much that we made our own exclusive custom pair. Find those little babies right here: Old Gringo Vintage Black Booties. Of course no outfit is complete without some statement jewelry and if you need a few pieces to add to your Christmas list well just click right on over here! Boom, we have a winner! Thanksgiving pluses: the tunic is super lightweight with a great fit, it gives me a shape without clinging. WARNING: these sleeves were not made for cooking so make sure you save it for right before the meal or pictures. Heck use it as an excuse to stay out of the kitchen if that's how you roll, no judgment.
Shoot, yep now I'm hungry after all that talk of comfy, flattering clothes so I'll sign off with these last thoughts. May your football teams win, may the turkey make you take a nap and may your outfits be perfect for the memories you make with the people you love that make this world go round. Because I know that is what I will be doing!
(photo credit: lizajanephotography.com)