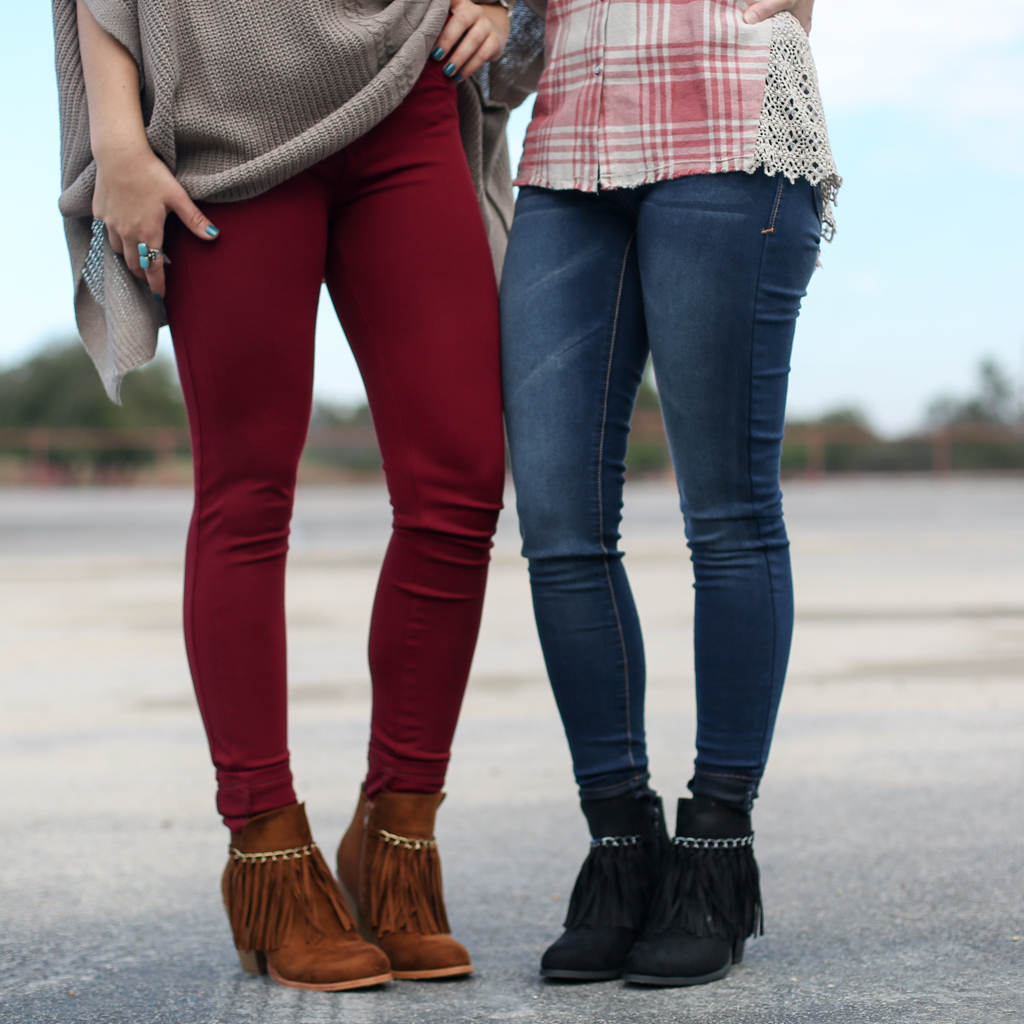 These booties were also featured in our What to Wear to Thanksgiving blog. However, if you are still on the fence about these versatile boots here is some more information to help you make up your mind.
They come in black or tan which match whatever you pair them with.
They are fringe and fringe is flattering and fun to wear.
The heel adds some height without being uncomfortable to wear all day.
You can literally wear them with flare jeans, skinny jeans, jeggings, leggings and dresses.
Last but not least, you can buy these from the comfort of your own home and receive free shipping on us. Just choose FREE HOLIDAY SHIPPING at check out.
The booties will be on sale on the website today, 12/8/2016, and tomorrow, 12/9/2016, only. Use promo code: FRINGE to receive the discount. ***Also be sure to check us out tomorrow! We may be doing a little give-a-way you might be interested in. Let's just say it will be wild. Click here to buy!