The first couple of things we took into consideration before ordering bralettes for the store were: how to wear them in a classy way and to make sure they were high quality and adjustable. We have all come across really cute bralettes that weren't practical. They come in the usual small, medium & large, but don't offer any adjustability and the odds of being able to fit in that preordained size is not likely. We know, no two bodies are the same and everything fits a little bit differently. So, we are proud to announce our two new styles of bralettes are just what we were looking for, super soft/ high quality materials that are adjustable in a number of ways.
Our Halter Lace Bralette has an adjustable clasp around the neck for a comfortable fit. It also features a real bra back so you can find the fit that's just right for you. There are no wires so you don't have to worry about discomfort from those.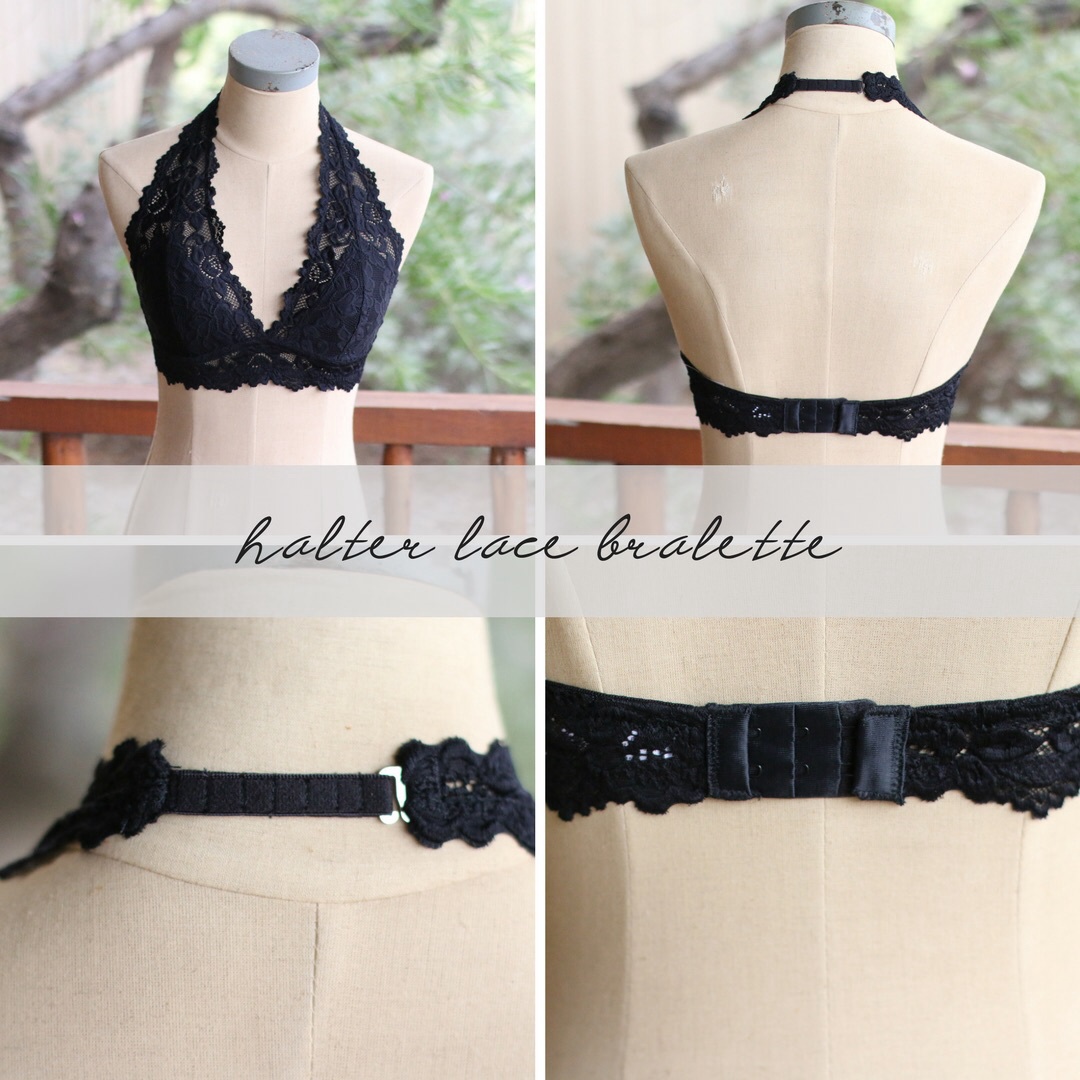 Our Wide Lace Bralette has the look and feel of a normal bra: adjustable shoulder straps and the standard three option back clasps. However, it also has a handy hook to attach the two straps together to make it into a racerback style bra. The wide lace detail is so soft and pretty you won't want to take it off!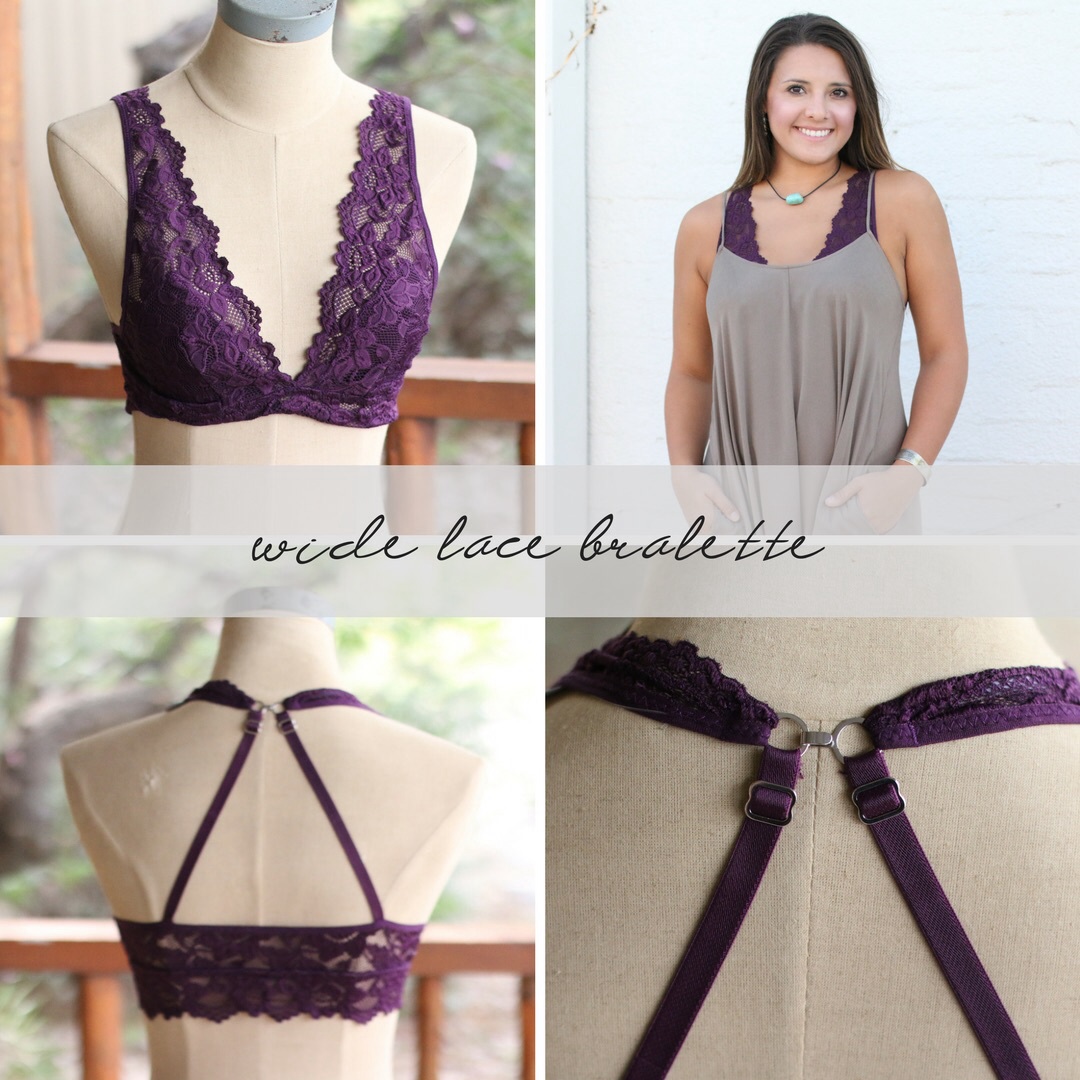 Here are three easy ways to wear our bralettes
Jumpsuits/ Rompers: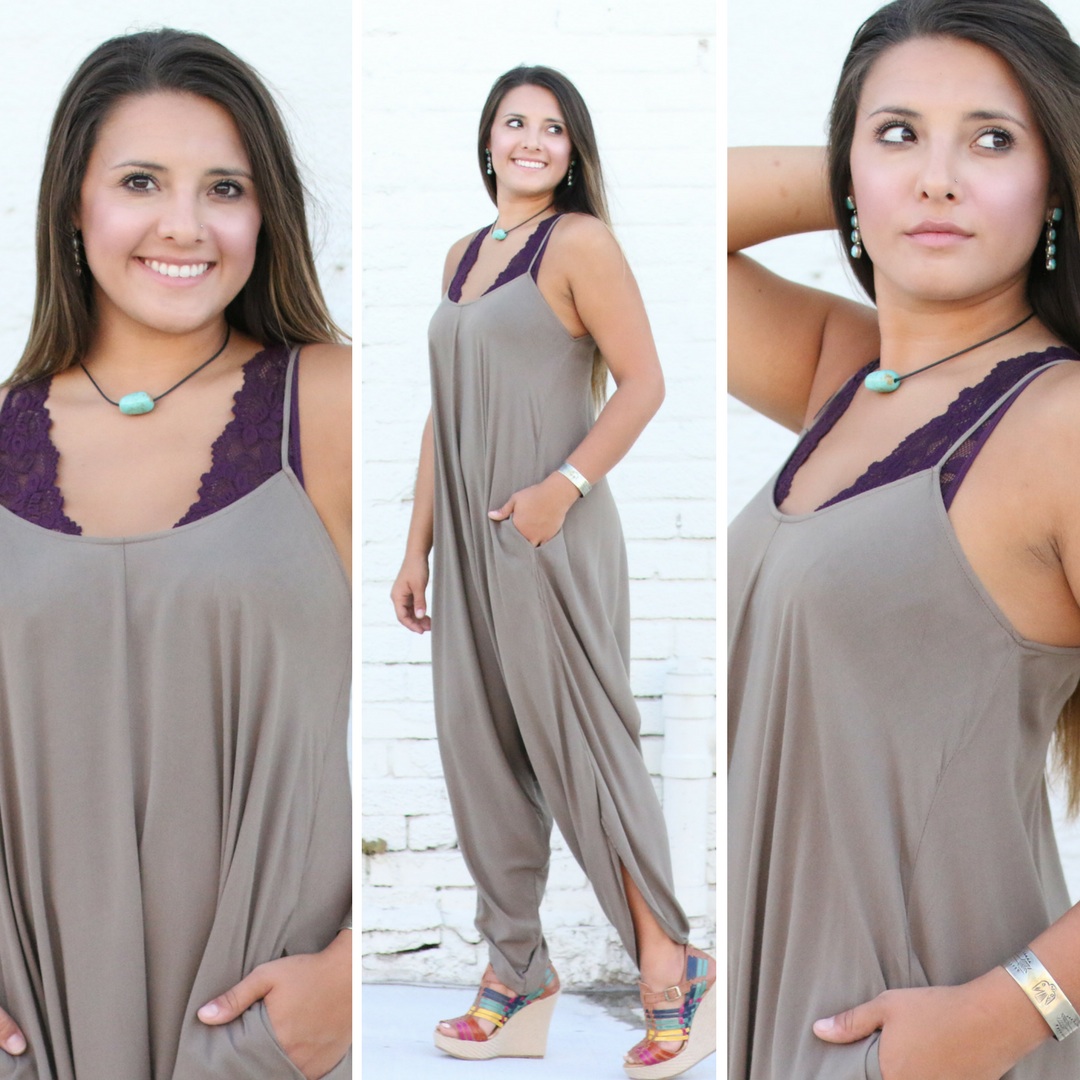 Jumpsuit are already awesome statement pieces; pair a bralette with it to add the finishing touches to your outfit!
Dainty Tank Tops: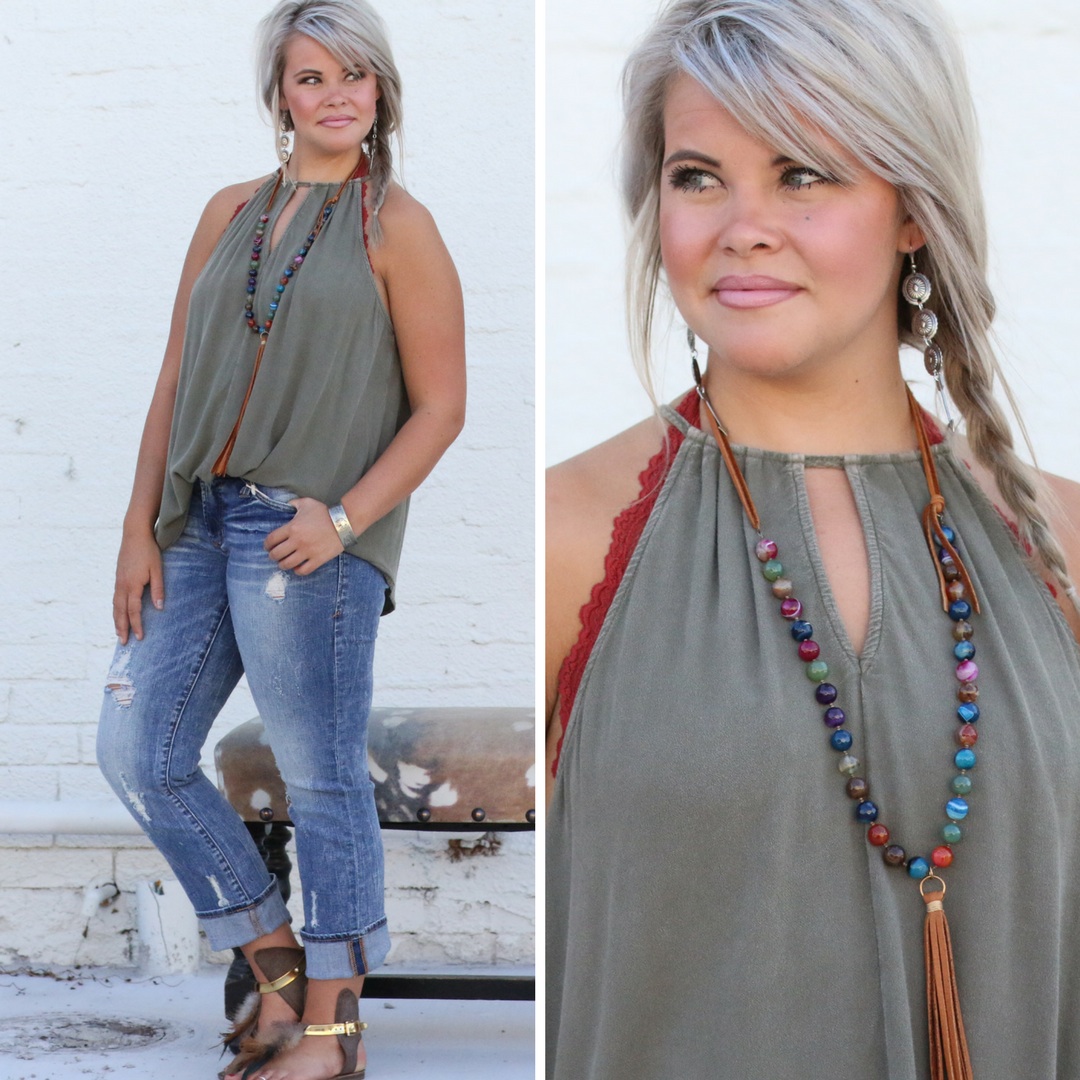 Do you have a go-to dressier tank top? Try adding a bralette to add a chic feminine feel.
Basic V-Neck Tees: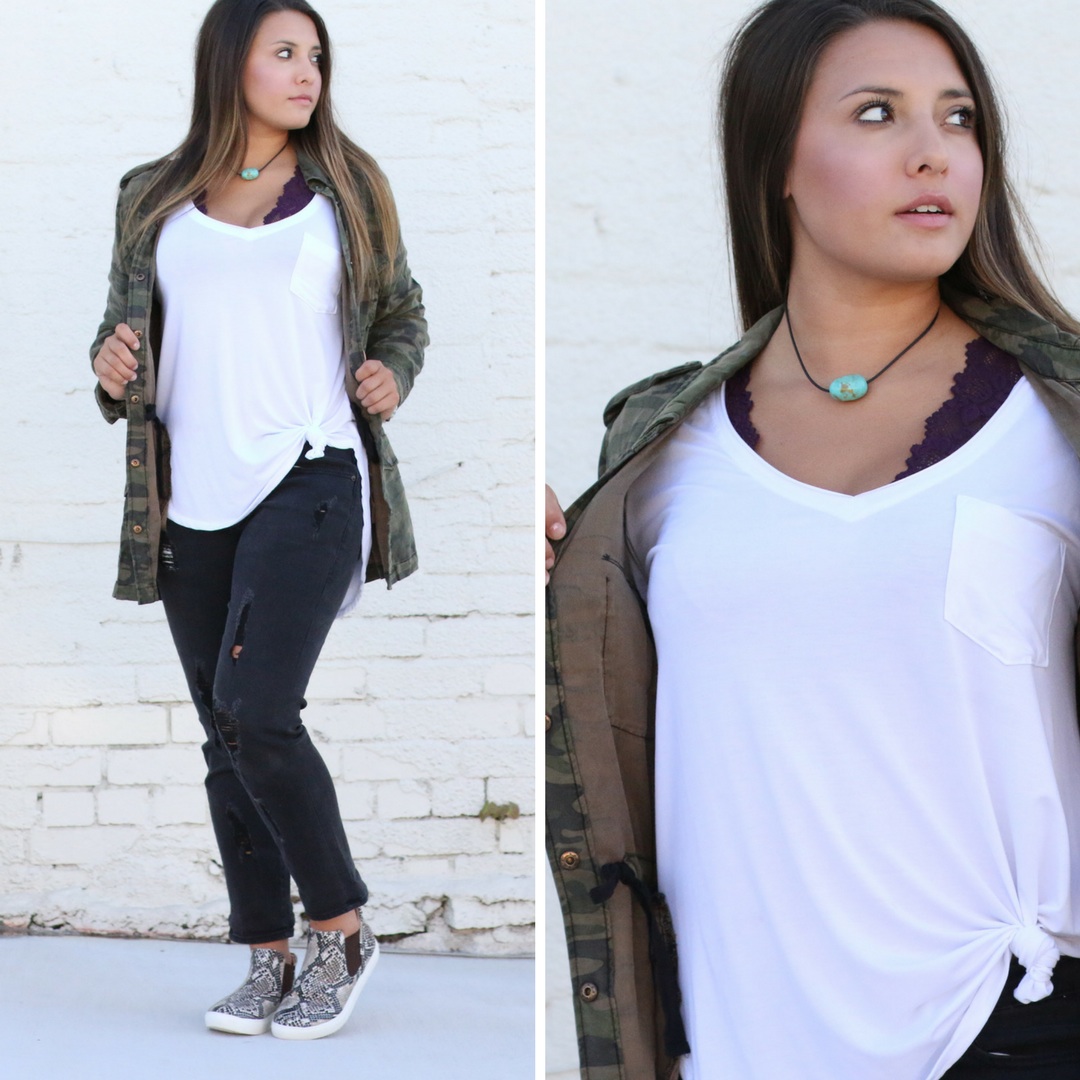 Lastly, take your comfy basics to the next level; couple a lacy bralette to a v-neck t-shirt to instantly get the off-duty casual chic look.