Jenifer Burnett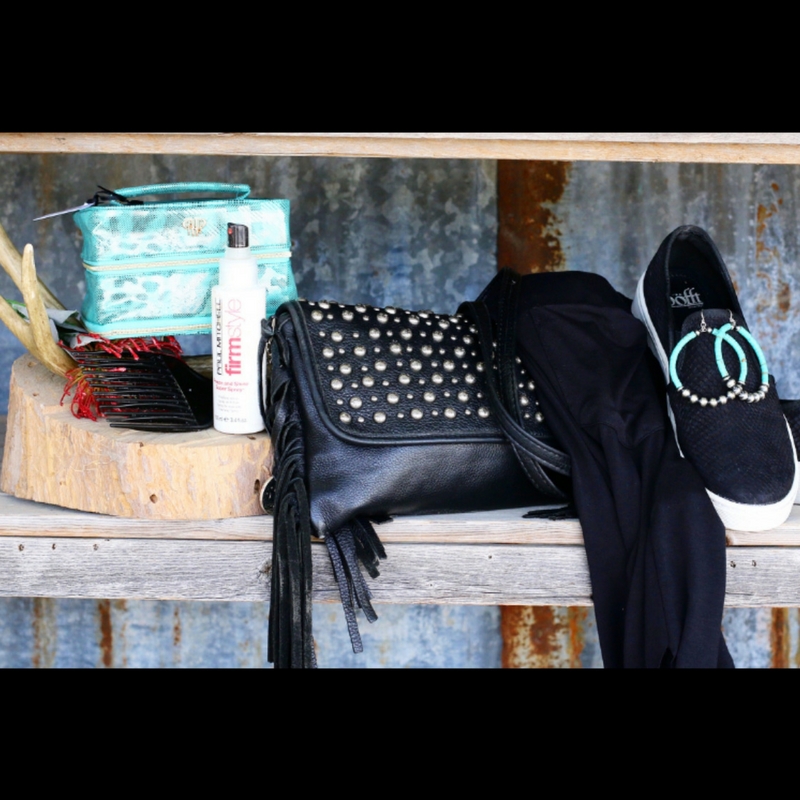 Double J Crossbody Purse/Clutch (PUNCHY'S): Versatile crossbody for daytime comfort and free hands which converts to a clutch for our night out.

Hair Spray & Tease Comb (Sally's or Ulta): Because hair is life and the old school spritz hairspray smells fantastic!

Turquoise & Navajo Pearl Earrings (PUNCHY"S): If I was only allowed to pack one earring, they would be these! I wear them with my basics, dresses or my favorite graphic tee and they always work perfectly!

Turquoise Jewelry Organizer (PUNCHY'S): Let's get real, I can not only pack one pair of earrings, so the rest are in here.

Softt Somers Women's Slip (PUNCHY'S)

: Uh they are comfortable, fashionable and easy; I am all about that!
Kyla Henderson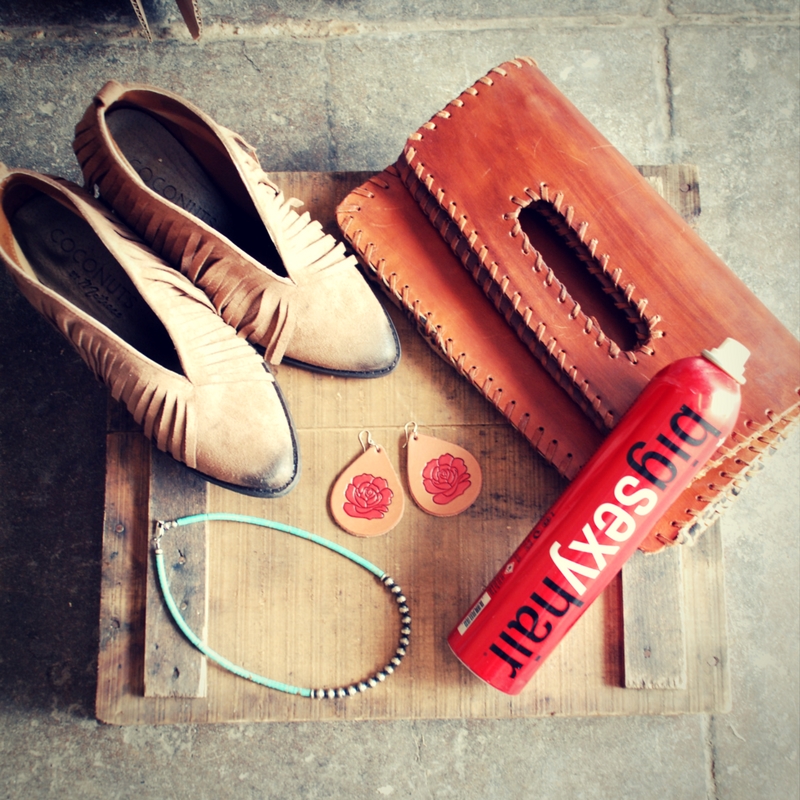 Hairspray

(Big Sexy Hair): Texas Hair = tease, spray, and go!

Leather Rose Earrings (KJ Leather Works): I love these earrings! They are unique and match everything, plus roses are hot right now!

Turquoise and Navajo Pearl Necklace (PUNCHY'S): Turquoise and Navajo Pearls are the perfect addition to any outfit!

Fringe Booties (PUNCHY'S): Not only are these shoes comfy, but they are super cute and flattering to those legs girl!

Leather Leopard Clutch

(KJ Leather Works): The perfect outfit isn't complete without a fabulous clutch, and this one is my new favorite!
Emily Noggle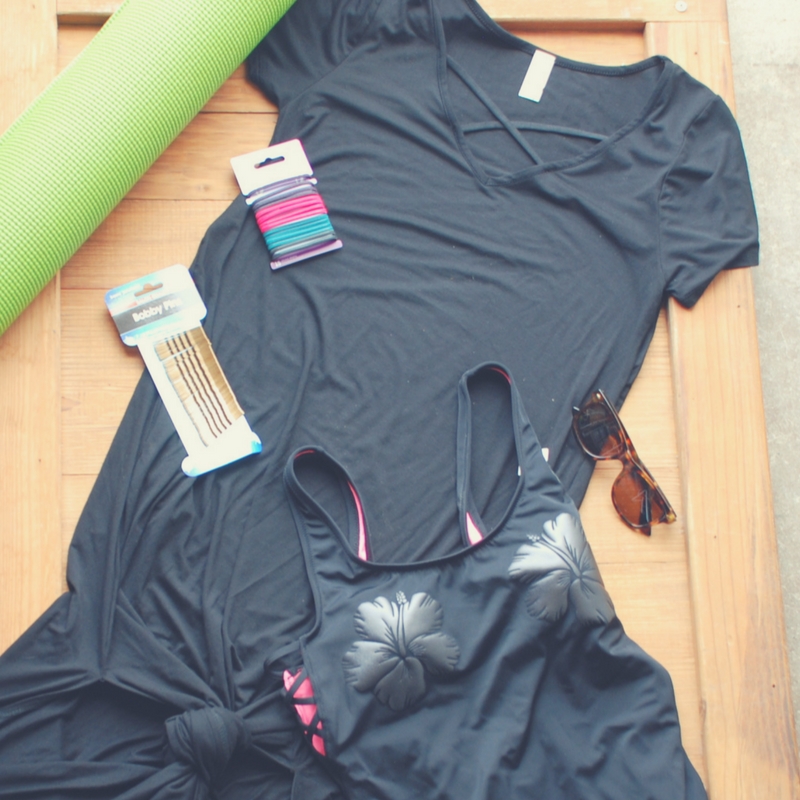 Bathing Suit

(PINK by VS): I always love to be pool ready.

Bobby Pins & Hair Ties (Goody): So I will be prepared to throw my hair into a top knot.

Yoga Mat (Walmart): Me time!!

Sunnies

(Foster Grant): Because I ain't trying to get wrinkles.

Black Crisscross Maxi (PUNCHY'S): So I can be comfy, yet killin' it!